Case Study: Vita Sciences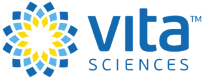 About
Vita Sciences produces high-quality nutritional supplements and creams, formulated to support health. Based in New York, Vita Sciences is a leading Nutraceutical brand that sells their products via an online store.
Objective
Vita Sciences was looking to increase sales of their health products.
The Campaign
Start Date: January 2017
End Date: April 2017
CoolCat Marketing developed an email remarketing strategy for Vita Sciences in order to help them achieve this objective. The campaign ran for 4 months.
In order to increase sales and ensure that the brand was kept top of mind throughout the sales journey, several remarketing email flows were created, including:
Welcome Series: New customers were offered a discount on their first purchase to encourage sales
Abandoned Checkout Series: Customers who added items to their cart but left the website before checking out were sent an email reminding them about their purchase
Browse Abandonment Series: Customers who showed interest in specific products but left the website before making a purchase were sent an email reminding them of the products they showed interest in
Customer Winback Series: In order to encourage customers who haven't made a purchase in a while to come back to the online store, a coupon was sent out, offering them a discount on their next purchase
Post Purchase Series: 2 Months after a customer's last purchase, a campaign was sent out to remind them to stock up on their favorite products
The Results
CoolCat Marketing increased the number of monthly orders by over 60% over a 4 month period.

CoolCat Marketing increased monthly revenue by over 50% over a 4 month period.

Even through was a decline in website traffic, total conversions and revenue increased dramatically during this 4 month period.